EMDR, Somatic, and Brainspotting Counseling Services in Los Angeles, CA
When you've gone through a traumatic experience, it can be challenging to enjoy your daily life, and you may struggle to cope with stress and discomfort. But your situation isn't hopeless; with a little help from trauma therapy treatment, you can overcome your obstacles.
At the Trauma Counseling Center of Los Angeles, we specialize in trauma counseling, and we can help you recover from difficult experiences. Using a variety of methods, our knowledgeable team in Los Angeles, CA, will get you back on your feet.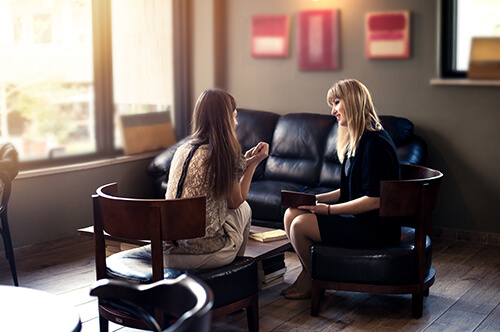 Experience Compassionate, Effective Care
Because everyone is different, we create tailored treatment plans for each individual. We combine different methods to suit your needs and situation. Also, we help you integrate and release your traumatic experience to give you newfound freedom.
We know that it can be difficult to put your emotions and thoughts into words, so we offer a number of different treatment methods that allow you to express yourself in diverse ways. Our methods include:
We also offer a few different somatic therapies, including Somatic Experiencing® (SE), Sensorimotor, and Trauma Resiliency Model (TRM) therapies.
Our knowledgeable team can help you understand your feelings through memories, images, art, and other activities and materials. To find which methods will work for you, we'll sit down with you and determine how you naturally overcome hardships and whether you're an auditory, visual, or kinesthetic person.
Reach Out For the Best Trauma Therapy Treatment Center Los Angeles Offers
If you need help from the highest quality trauma therapy treatment center Los Angeles has to offer, then it's time to reach out. Let us help you overcome difficult experiences—trust in our boutique treatment facility and trauma therapists to provide effective coping methods. When you walk into our offices, you'll be met by a welcoming, friendly team member who is dedicated to successfully treating any and all kinds of trauma, whether you require EMDR counseling or talk therapy and more.
To learn more about our methods and care as the leaders of trauma treatment in Los Angeles, CA, give us a call at 855-997-7101. When you're ready to reach out, we'll happily answer your questions and provide additional details.